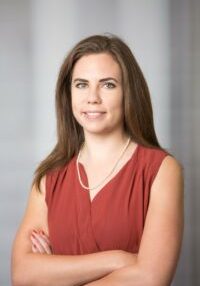 Moderator and prolific speaker, Priscilla Schelp is a connector between business, VC, politics and individuals. She draws inspiration from collecting very different experiences: Over the last 10 years, Priscilla Schelp has had an extensive global career finding innovative approaches to advise large listed companies, SMEs, start-ups and NGOs . In her consulting roles at PwC and KPMG, she had a strong focus on advising boards on risk & crisis management, strategy and innovation . Her time as a Manager in Venture Capital fueled her passion for the adoption of new trends, technologies and business models. Supporting her practical experience with up-to-date research, she is about to complete her Doctorate in Supply Chain Risk Management at the renowned Cranfield University (UK). These various experiences enable her to grasp the big picture while understanding the needs and aims of different groups in society and business. Growing up as a Swiss-German and living and working across the world lead to a wide cultural understanding. As a European citizen, she is specifically concerned with the future market competitiveness of Europe and aims to establish sustainable alliances for global stability & security and solve some of the world`s most pressing problems together.
Discussing relevant topics for our future with guests ranging from venture capitalists, researchers, members of national and European parliament to members of the Vatican.
Highlights include the moderation of the event series Hambach LIVE of the Konrad-Adenauer-Foundation and an event on the European-Chinese relations at the Munich Security Conference (MSC).
Spoken at several events ranging from universities, international industry conferences to policy workshops with ministers.

Highlights include the African Annual Airport Expansion Summit, events with the Konrad Adenauer Foundation and workshops in Beirut.
Researches the effect of natural and man-made disasters on firm performance since 2015 utilising a novel statistical approach to analyse and model the effects of different disasters on firm financial performance. Currently finalizing her thesis.

Awarded with full research scholarship by the UN after a successful project with one of the largest UN departments.
Junior Management Award by the Industrie- und

Handelsclub Ostwestfalen-Lippe (2011)

Scholarships of the Konrad Adenauer Foundation (2009 & 2013)

Full Scholarship PhD Leadership & Management 

at Cranfield School of Management (2015)